Our contact information:
Address: P.O. Box 62 Hanmer, Ontario P3P 1S9
Phone: (705) 222-7528
Email: info@vesc.ca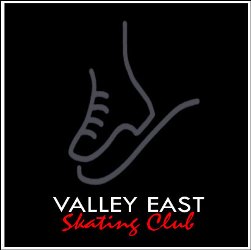 Serving our community since 1970, the Valley East Skating Club utilizes only certified Skate Canada coaches. We have been instrumental in the development of skating skills to thousands of local children who have enrolled in our programs.
Some have simply learned to become competent recreational skaters.

Some have advanced to higher levels of hockey and ringette.

Others have advanced to the highest levels of figure skating.

And, several have achieved their goals of becoming coaches or performers at the professional level

.
Purpose - to encourage the instruction, practice, enjoyment and advancement of its members in all aspects of skating in accordance with the Rules and Regulations of Skate Canada.


Structure
The general management of the club shall be vested in an Executive consisting of an Immediate Past President, President, Vice-President, Secretary, Treasurer, Coaching Representative & Committees Representative. All of the above, with the exception of the Past President and the Coaching Representative shall be elected every 2 years at an annual general Meeting.

Members


Individual Membership: Non-skating members who have paid the fees as set by the club and are Associate Members of Skate Canada. Individual members of legal age shall be entitled to one vote.

Special Membership: Parent or guardian of legally underage Active Members who have paid the fees as set by the Club and are Associate Members of Skate Canada.

Partial Membership: All eligible skaters who are associate Member or Restricted Member of Skate Canada through another HOME club and have paid a reduced fee set by the Club.

Honorary Membership: The Annual Meeting of members may elect any person an Honorary Member of the Club. An Honorary Member shall be exempt from club dues (but not Skate Canada dues) and shall not have interests in the assets of the Club.

Restricted Membership: A restricted member is an individual who is a paid employee (of the club, Section, or association), a non-active coach, a performing professional dance partner. A restricted member is not permitted to hold elected office, may not vote at meetings, is not permitted to compete in competitions, and is not permitted to officiate at tests or competitions.

2018/2019 Board of Directors
| | | |
| --- | --- | --- |
| Position | Name | E-Mail |
| President | Ron Rancourt | |
| Vice President | Sherri Baker | |
| Secretary | Manon Plante-Rancourt | |
| Treasurer | Cindy Lafleur | |
| Coaches' Representative | Lori Leclair | coaches.vesc@gmail.com |
| Committee's Representative | Vacant | |
| Past President | Cynthia Mack | pastpres.vesc@gmail.com |
Our coaches
Definition of a Skate Canada Professional Coach
Skate Canada views a coach as being anyone who is fully certified NCCP Level 1 or higher and holds a valid First Aid certificate. All coaches must be certified through the National Coaching Certification Program (NCCP). Skate Canada Professional Coaches must fulfill these qualifications before being allowed to coach in a Skate Canada club or sanctioned skating school.
Lori Leclair
It is my pleasure to be teaching with the Valley East Skating Club for this upcoming season. This year is 36 years that I have been coaching figure skating. My passion for this sport has always been to show the fun and love of skating. Over the years, I have worked with many clubs, hockey teams and power skating groups. I have spent many years working with the Greater City of Sudbury and their Outdoor Canskate program. This involved teaching, organizing all of the playgrounds and planning their year-end competitions. My qualifications include First Aid/CPR Level 1 Certified, Level 2 Theory, certified CanPower Skating, Canskate/Kidskate/Primary Starskate certified. I am looking forward to amazing skating season with all skaters. I have always believed that it I can make a difference for the skater then I have done my job. Happy Skating!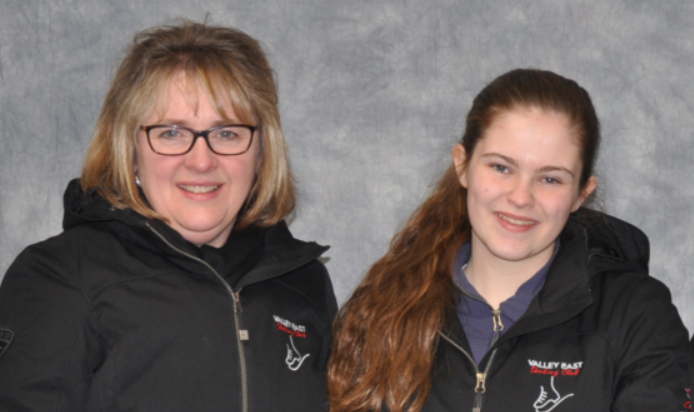 Janna Hunt